I am not returning to posting on the blog, but wanted to update my prior LONG TERM wave count.
I am switching that wave count to my alternate. My revised Long Term Elliott Wave count is that we are doing a fractal of the 1920s.
This count previously was my alternate. It should chop this blue megaphone area on a quarterly basis and run into the Year 2020s. The Dow 35k price target is not exact but in the neighborhood.
The reason for the change in long term count is that IWM has traded sideways for 9 months and held support. Chart:
This is a simple continuation of this blog's belief that the Nov. 2012 low is the key low and marked the end of the correction. Under that belief, we are either in a wave 5 or a wave 1 from the November 2012 low. My prior primary was that we were in a wave 5. My new primary is the alternate wave 1 count.
Until that 2012 low breaks, there is no reason to think Long Term bearishness in my opinion. This bull market may have many more years left in it.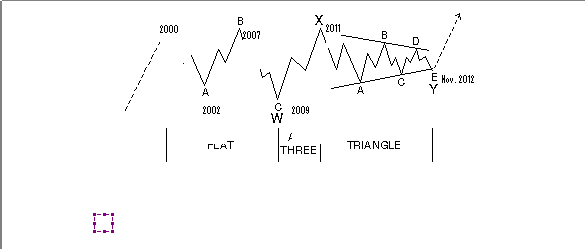 This is a long term count and obviously means nothing for the next month.
I am not returning to posting. I
wanted to update this long term view change. There is always a bear path and a bull path. We cannot know which path the future will choose. As always, do your own due diligence, read the disclaimer, and make your own investment decisions.